MUNSTERS PINBALL MACHINES


THE MUNSTERS
PRO
$6,095 - NIB

1 LEFT!

THE MUNSTERS GAME FEATURES MATRIX

ACCESSORIES
Customize your The Munsters pinball machine!

The Munsters Topper - $750 - SOLD OUT

Official Munsters fully interactive pinball topper that will elevate the overall playing experience on any game model. Cuckoo Clock with spinning hour hand and raven head that pops out during game play to taunt the player and announce different modes.

The Munsters Shooter Knob and Rod - $79.99 - SOLD OUT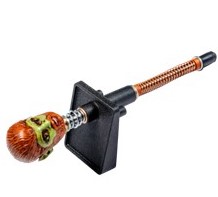 The Munsters Inside Art Blades - $79.99
Add color and depth to your Munsters pinball machine with some awesome art blades. Fits all models - Pro, Premium and L.E. - Color or Black and White

The Munsters Side Armor - $249.99

Color (single flipper button) and

Black and White (dual flipper button) - SOLD OUT



_________________________________

THE MUNSTERS GAME DESCRIPTION
Based on the iconic American TV sitcom, The Munsters, players will be transported to 1313 Mockingbird Lane, joining the entire Munsters family on this haunted pinball adventure. Featuring Herman, Raven, Lily, Spot and Grandpa, players will work their way towards Munster Madness in this frightfully funny and action-packed pinball world under glass. The Munsters pinball machines will be available in Pro, Premium, and Limited Edition models.
Stern's The Munsters Pro, Premium, and Limited Edition models feature stunning and distinctive hand-drawn art. Each game features a custom sculpted Herman bash toy with magnetized ball catch, highlighting Herman multiball. In addition, all models include a pop-up Spot bash toy hidden under the left ramp, a custom sculpted Drag-U-La toy car featured near a left shooter lane kicker, as well as a metal turn-around, flip-up ramp.
The Premium and Limited Edition models both feature Grandpa's laboratory, a lower playfield that features 2 mini flippers, 2 ramps, a Grandpa bash target, a digital number display, and a multiball feature. The Premium model features an exclusive black and white custom art package in homage to classic black and white TV.
The Limited Edition – only 500 units globally – includes additional unique features such as an exclusive mirrored backglass, anti-reflection pinball glass, shaker motor, exclusive custom art blades, a custom autographed bottom arch, a sequentially numbered plaque, and exclusive custom casket-themed cabinet artwork.
Complementing the immersive theme and exciting gameplay experience, Stern Pinball's powerful SPIKE™ electronics hardware system enables high-definition graphics and innovative animations on the high-definition video display. SPIKE™ reduces system complexity and energy usage resulting in enhanced reliability and simplified servicing. The state-of-the-art electronic system also powers a high-fidelity 3-channel audio system that is three times more powerful than audio systems of previous generations.
_______________________________________________________________________
Pinballs.com is the Games Division of Automated Services, LLC. All rights reserved. 2020.