Led Zeppelin Premium

$9,499-In Stock





Led Zeppelin Pro

$6,999- In Stock

Free Shipping


LAST RUN


ONLY A FEW LEFT




LED ZEPPELIN FEATURES MATRIX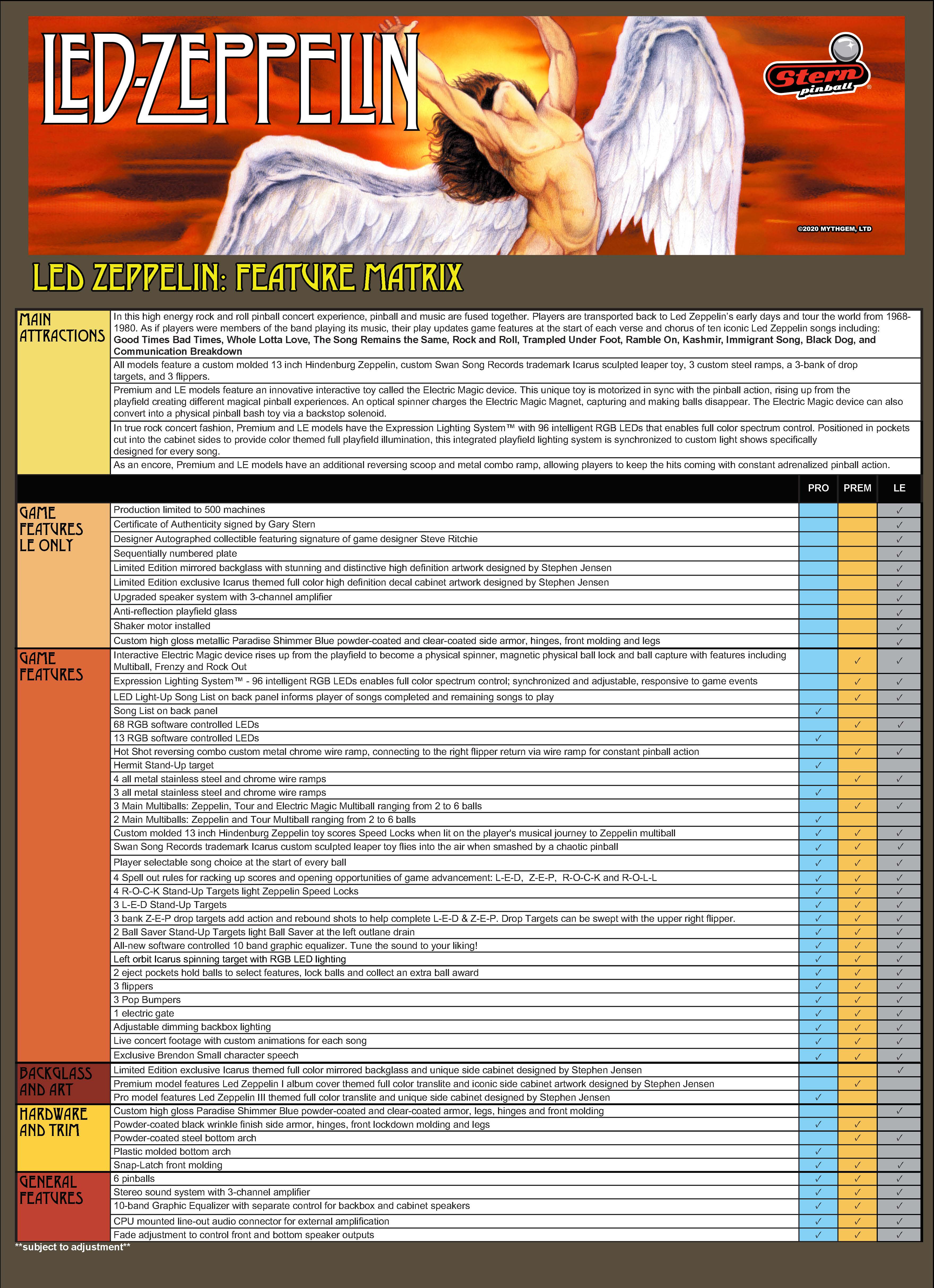 Customize your LED ZEPPELIN pinball machine!


LED ZEPPELIN Topper- Coming Soon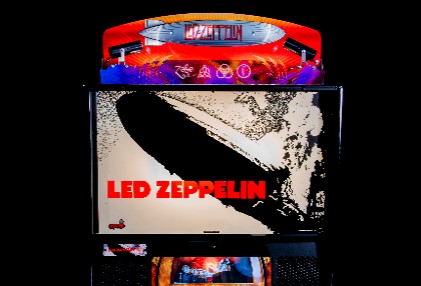 LED ZEPPELIN Shooter Rod- $169.99 - Available April 2021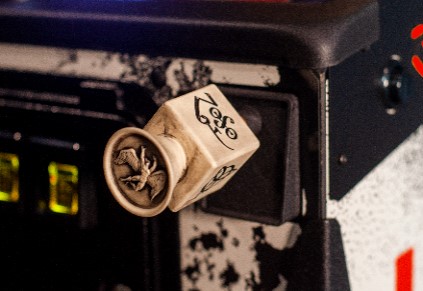 LED ZEPPELIN Side Armor- $249.99 - Available March 2021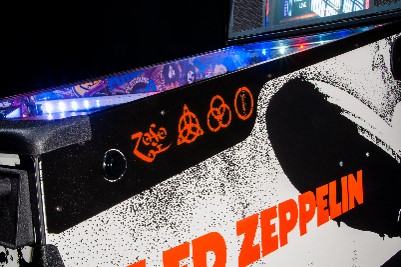 LED ZEPPELIN Cabin Expression Lights - $449.99 - Available March 2021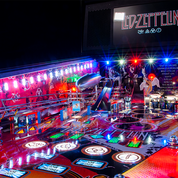 LED ZEPPELIN GAME DESCRIPTION

Stern has announced a new line of pinball machines based on the legendary rock band, Led Zeppelin and its music. The Led Zeppelin pinball machines will be available in Pro, Premium, and Limited Edition (LE) models.
In this high energy rock and roll pinball concert experience, pinball and music are fused together. Players are transported back to Led Zeppelin's early days and tour the world from 1968-1980. As if players were members of the band playing its music, their play updates game features at the start of each verse and chorus of ten iconic Led Zeppelin songs.
The Premium and Limited Edition models feature an innovative interactive Electric Magic™ toy. This device is a unique motorized toy which rises from below the playfield to create different magical pinball experiences. An optical spinner charges the Electric Magic magnet, capturing and making balls disappear. The Electric Magic device also converts into a physical pinball bash toy capable of locking a ball or launching a ball around the playfield.
In true rock concert fashion, the Expression Lighting System™ with 96 intelligent RGB LED's enables full color spectrum control. Positioned in pockets cut into the cabinet sides to provide color themed full playfield illumination, this integrated playfield lighting system is synchronized to custom light shows specifically designed for every song and dynamically responsive to game events.
As an encore, these models have an additional reversing scoop and metal combo ramp, allowing players to keep the hits coming with constant adrenalized pinball action. A back panel mounted illuminated song status board indicates which Led Zeppelin song is in play.

_________________________________________________
Pinballs.com is the Games Division of Automated Services, LLC. All rights reserved. 2020