HEAVY METAL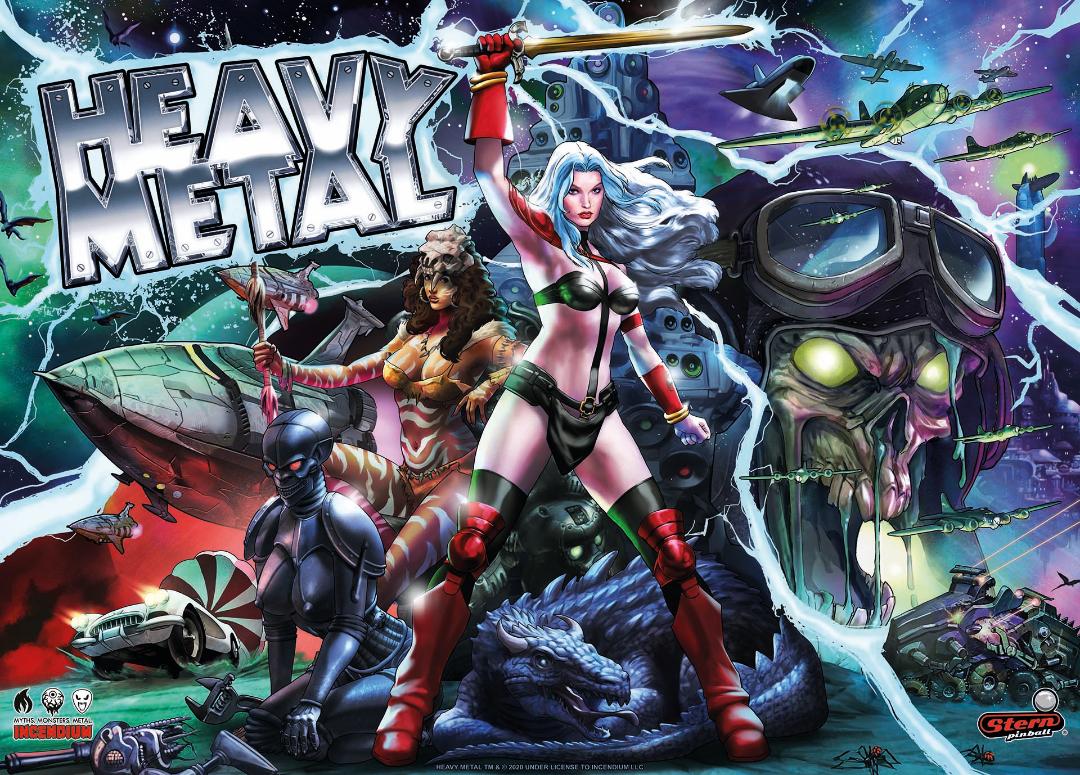 HEAVY METAL

LIMITED EDITION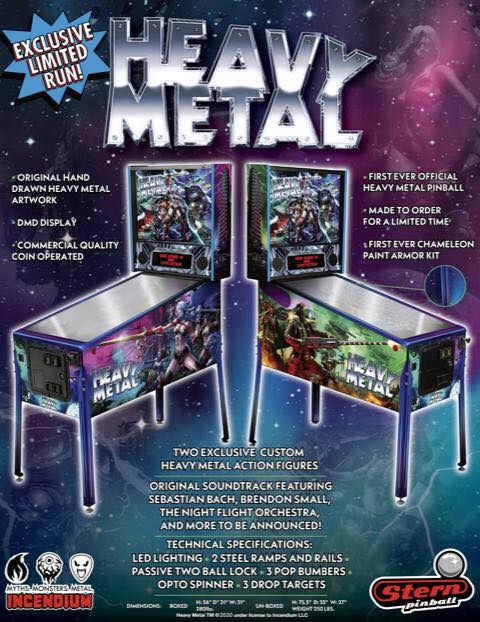 HEAVY METAL GAME DESCRIPTION
Stern Pinball, Inc., now has a private label pinball machine celebrating Heavy Metal!

Heavy Metal is an limited edition machine and will be produced for an extremely short time in low quantities. The playfield was designed by George Gomez and programmed by Stern using it's proprietary SPIKE system. The art package and soundtrack was created by Incendium and is officially licensed by Heavy Metal.
The machine will feature a new exclusive soundtrack recording including covers of the original Heavy Metal Animated Movie soundtrack, with guest vocal performances from Sebastian Bach, guitars from Brendon Small, and many more to be confirmed. As a bonus, some original recordings from the Heavy Metal Animated Movie are licensed into the machine.
_______________________________________________________________________
Pinballs.com is the Games Division of Automated Services, LLC. All rights reserved. 2021.