ATTACK FROM MARS REMAKE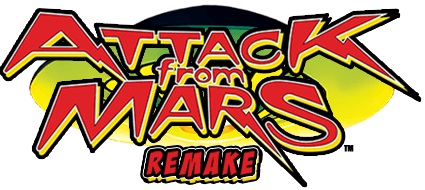 Chicago Gaming and Planetary Pinball's Attack from Mars Remake is highly rated second game in a series of remakes of the greatest Bally and Williams pinball machines. Recreated to exceed the high standards of the original game, Attack from Mars has numerous features never before available and exclusive to the remakes.
Attack from Mars features all LED lighting which means you may have to never replace a light bulb again. Painstaking efforts were made to replicate warmth and feel of incandescent bulbs. The software controls the speed at which the LEDs reach full brightness to emulate the relatively slow ramps up and down of light produced by incandescent bulbs. Both the cabinet and backbox are manufactured with melamine clad plywood. Melamine is 10 times more scratch resistant than traditional lacquer finishes. The original fiberboard cabinet bottom has been replaced with a ½" plywood bottom - significantly improving cabinet strength and providing added protection for the cashbox.
Only a Few Left...

Attack from Mars Classic Edition
NIB-Original Steel Trim

Price: $10,995 + Shipping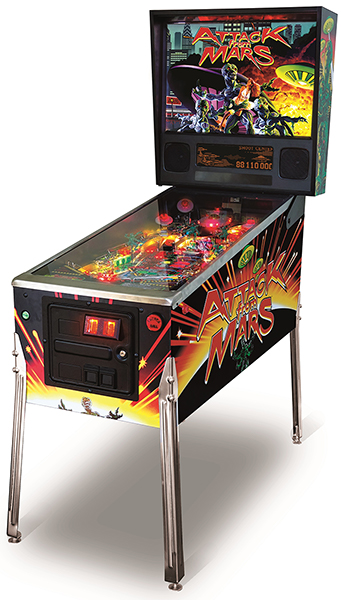 ____________________________________________________
Pinballs.com is the Games Division of Automated Services, LLC. All rights reserved. 2021