WIZARD OF OZ PINBALL MACHINES

by Jersey Jack Pinball

Please call Mike regarding best pricing and delivery options and quote.
800.727.8363

203.877.0348

Wizard of Oz Yellow Brick Road LE - NEW- IN STOCK
Price: $11,500 + Shipping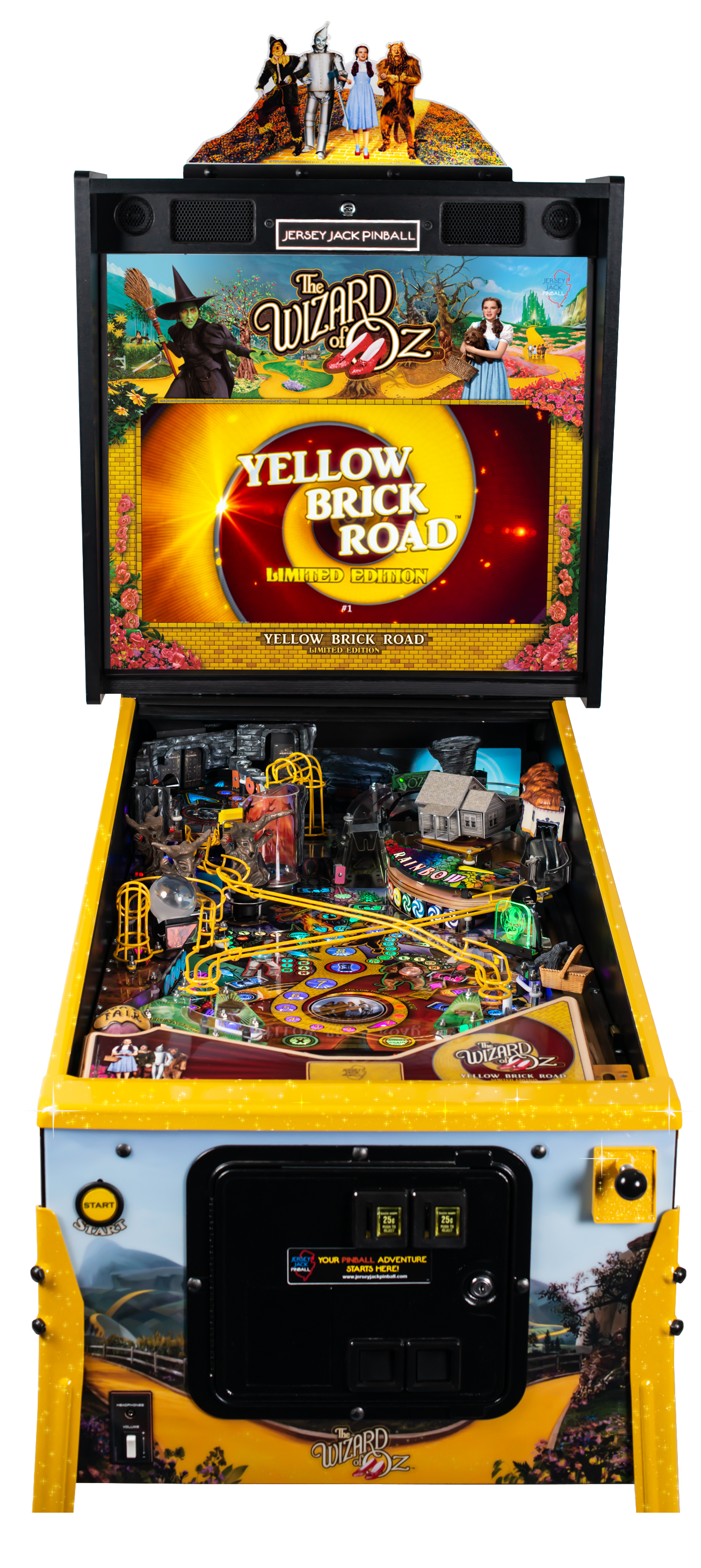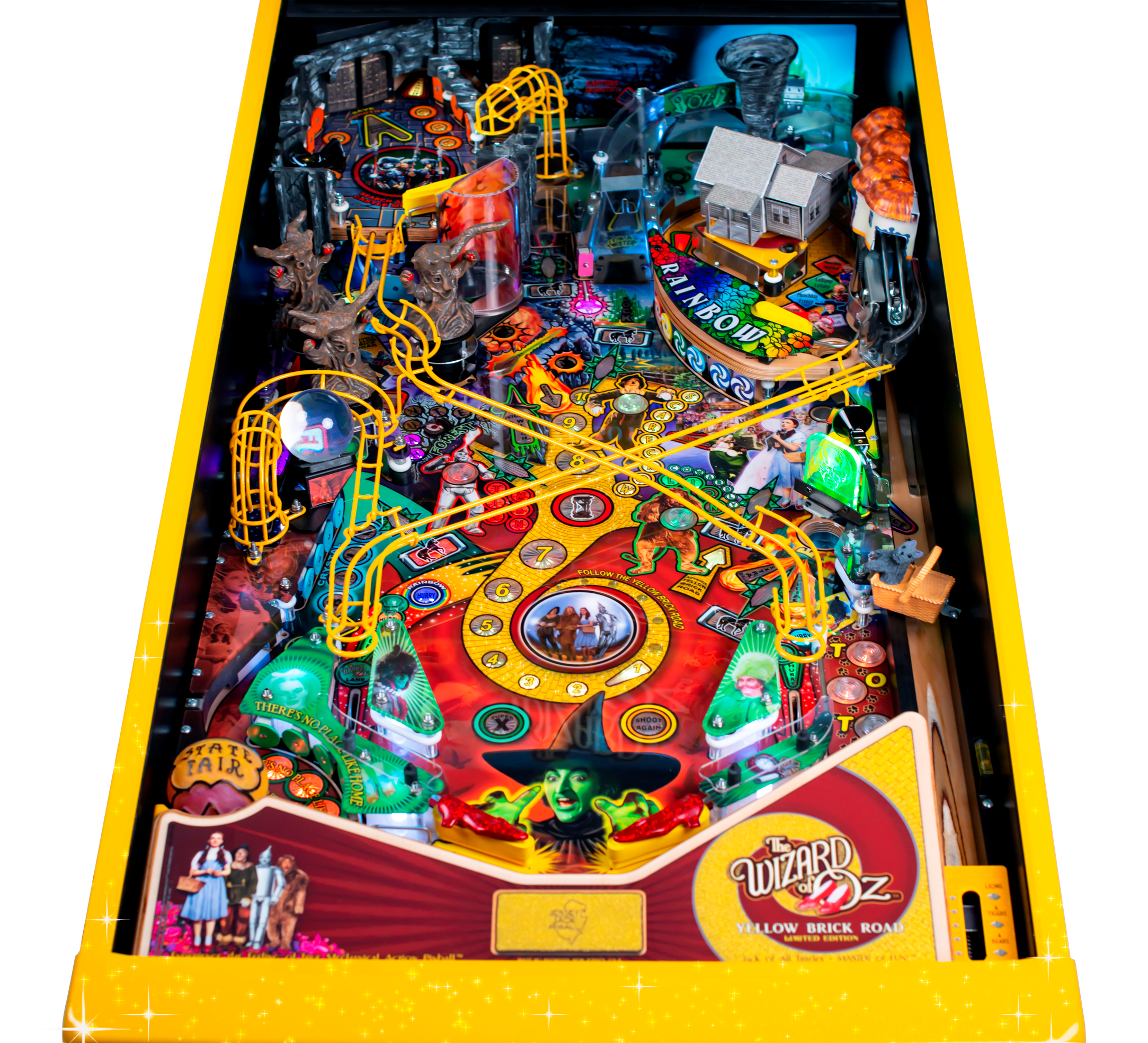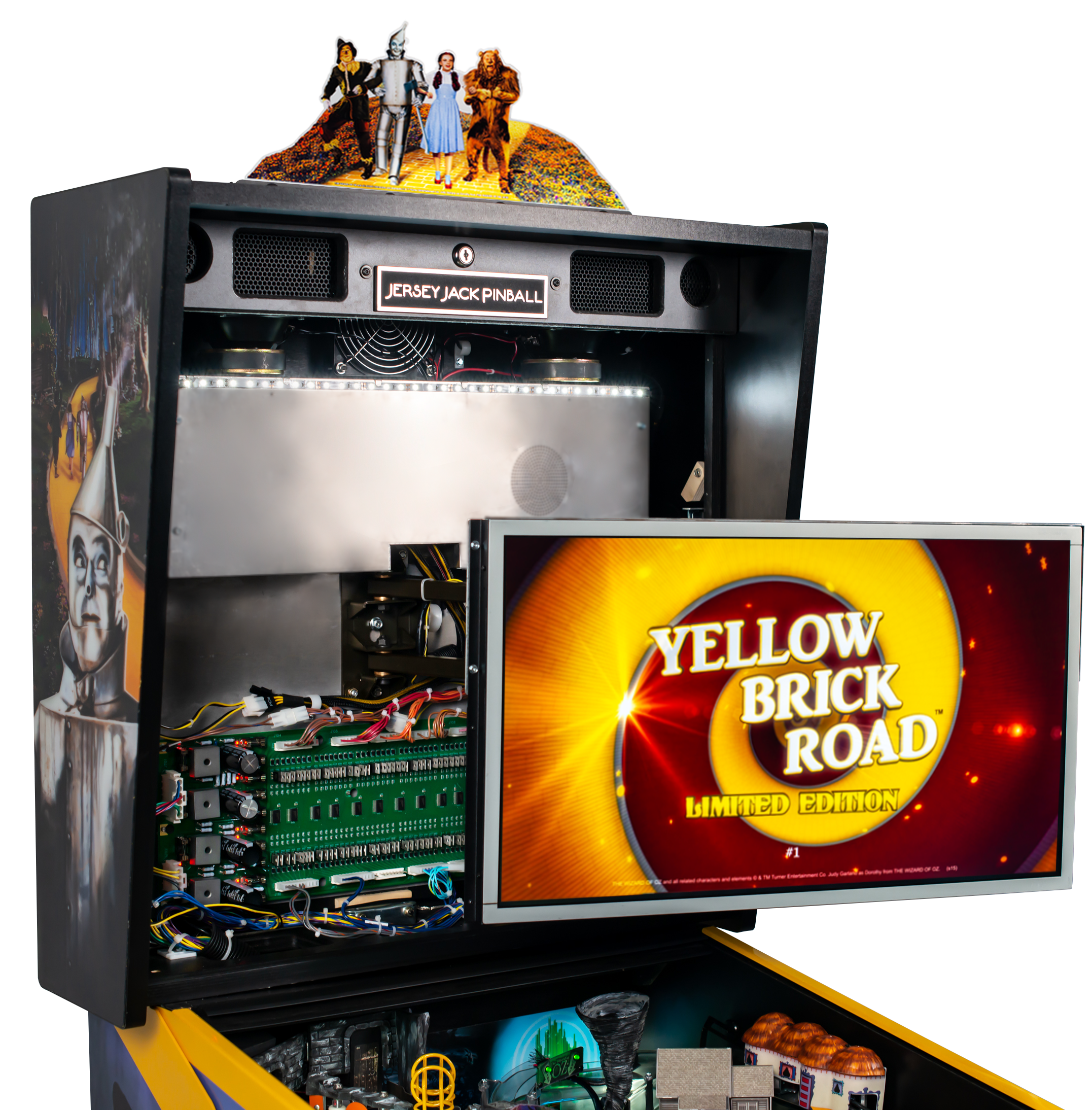 Specs.


-Wide Body
-Dimensions: 74.25″H x 29″W x 52″D
-26″ LCD HD-Quality monitor
-5 flippers
-2 mini playfields
-3 Trumper-Bumpers, 1-Balloon Bumper


-Crystal Ball


-Winkie Guard drop target




-Digital Stereo sound system
-Audio connection jack for headph/ear bud
-Component audio connection jack
-RGB-LED Playfield Lighting
-Shaker Motor
-INVISIGLASS™
-Limited Number of Units
-Premium Clear Coated Playfield
-One Year Warranty
-Weight: 395 lbs
_____________________________

Wizard of Oz-Standard - NEW IN BOX - 1 Available
Shaker motor, Invisiglass, 2.0 Light boards
Price: $9,250 + Shipping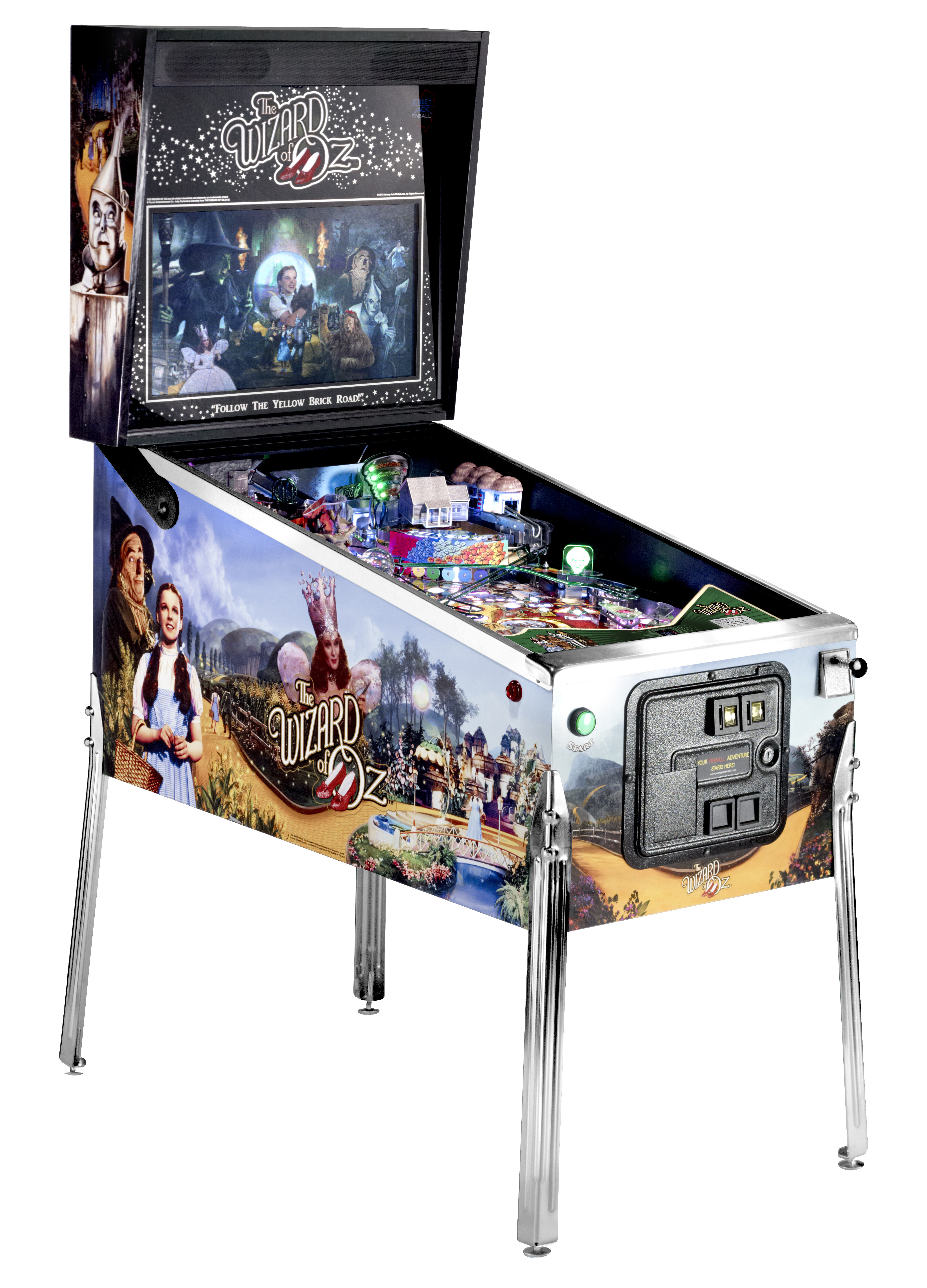 PRE-OWNED
Wizard of Oz-Standard
2.0 Light boards, touch up on witches hat between flippers. Was used at a commercial location 2 summer seasons.

Price: $6,995 + Shipping


Wizard of Oz-Standard
HOME USE ONLY. 2.0 Light boards, direct print cabinet

Price: $7,995 + Shipping

___________________________________________________________________________
Pinballs.com is the Games Division of Automated Services, LLC. All rights reserved. 2020