from Jersey Jack Pinball
WE HAVE STANDARDS IN STOCK!
Call us today :
800-727-8363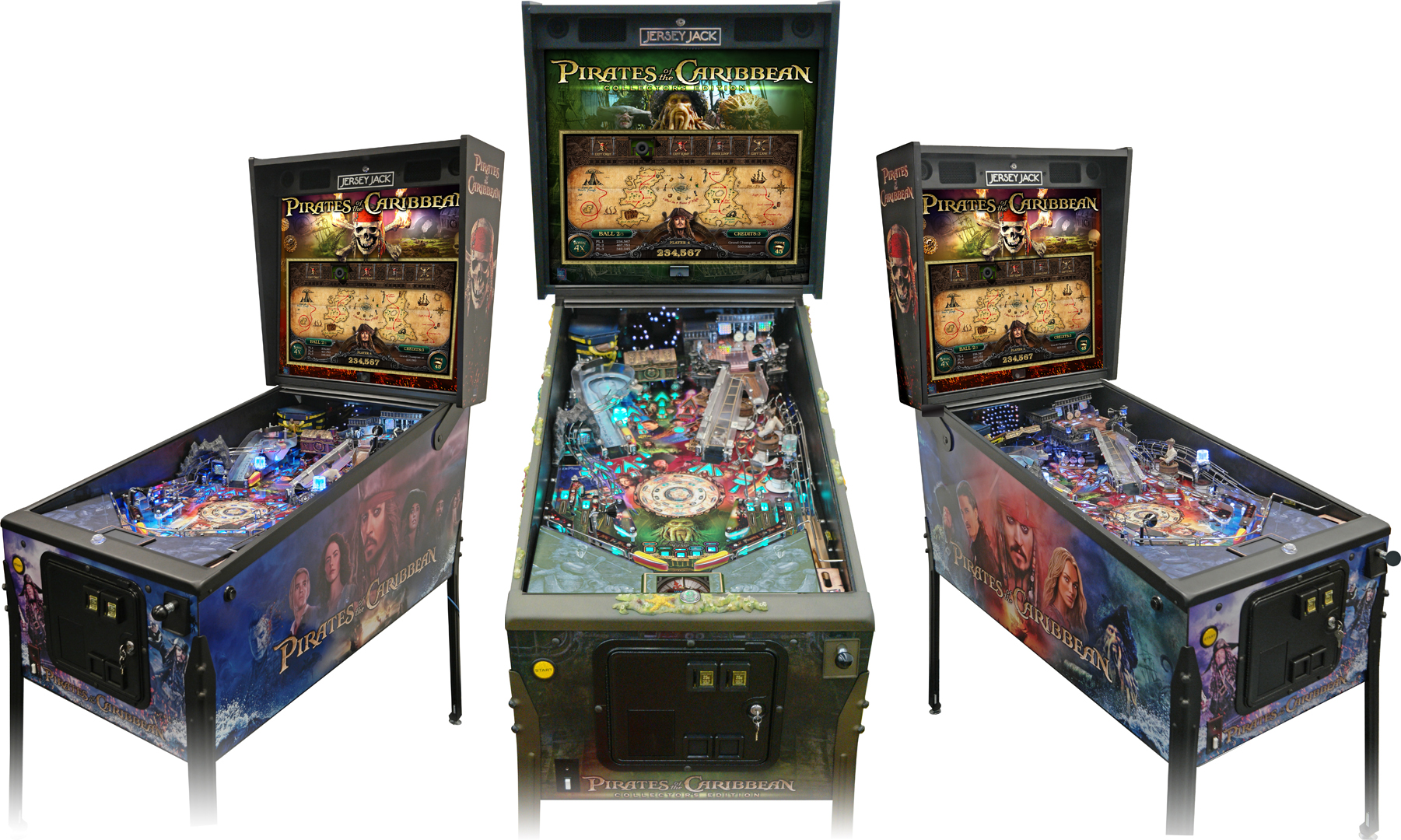 This fast-playing, challenging and feature-packed game captures memorable scenes and elements from all top five motion pictures in the series, and hosts 3.25 sextillion game play variations, so you'll never play the same game twice. Players can choose to play as one of 22 movie characters, fire their pinball-loaded cannon from the rocking Black Pearl on the upper playfield and enjoy features such as a mechanical spinning disc map with 216 animated award combinations for gamers to experience.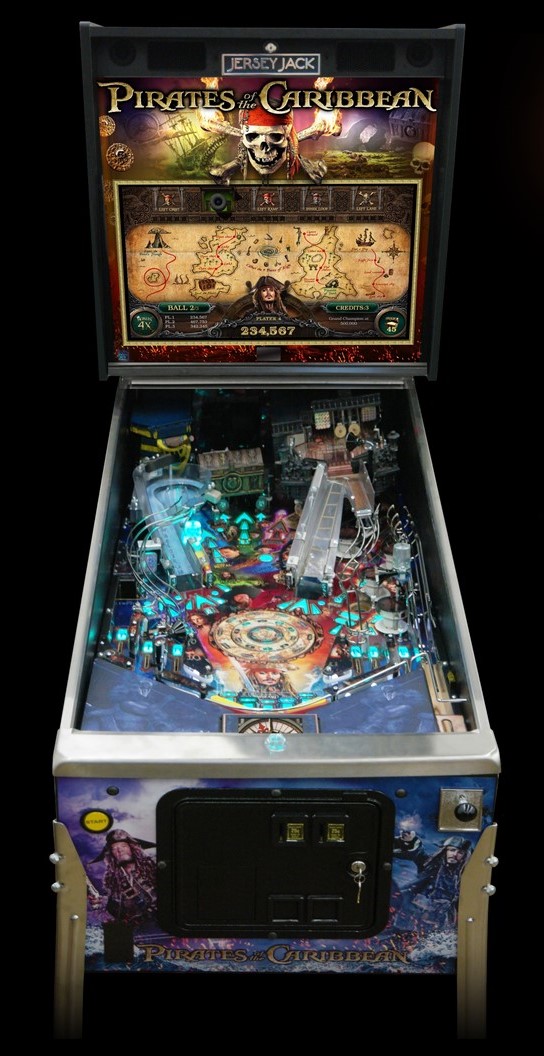 Pirates of the Caribbean Standard Edition

$8,500
IN STOCK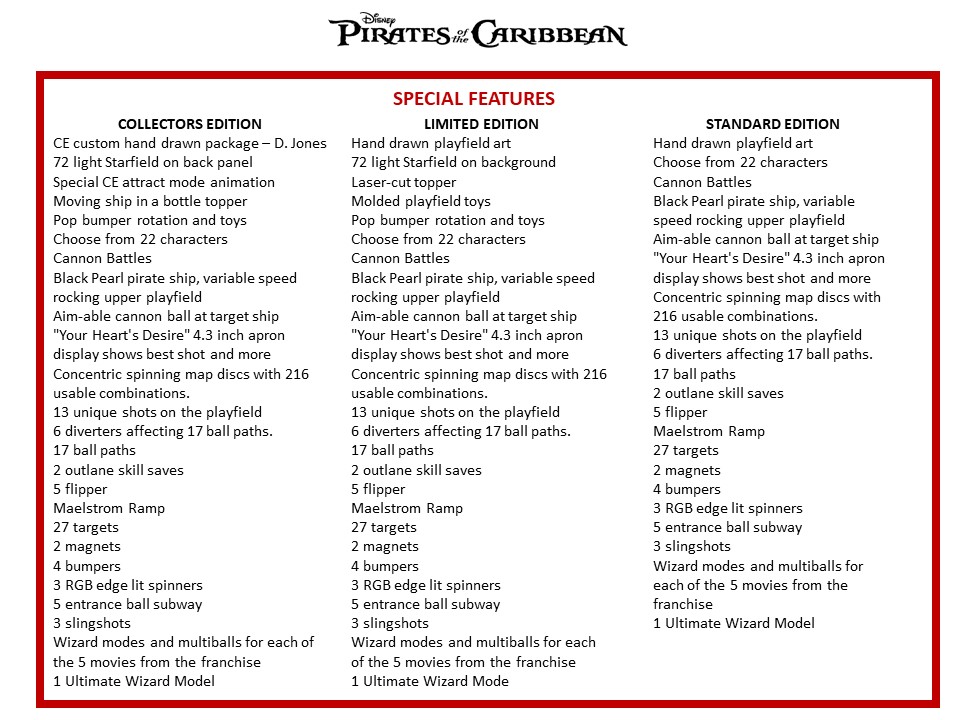 ______________________________________________

Pinballs.com is the Games Division of Automated Services, LLC. All rights reserved. 2019