Pabst Blue Ribbon CAN CRUSHER
P
rice:
$5,999 - FREE SHIPPING
The Pabst Blue Ribbon (PBR) Can Crusher pinball is a re-themed version of WhizBang's Whoa Nellie! pinball machine. This retro-style pinball playfield pairs perfectly with the PBR beer theme.

Originally available exclusively for play at Pabst Brewing Company promotional events, this retro-style pinball is now available to everyone. The stylized backglass and playfield and music from the band Red Fang, make this pinball machine is perfect addition to any bar, tavern, or game room!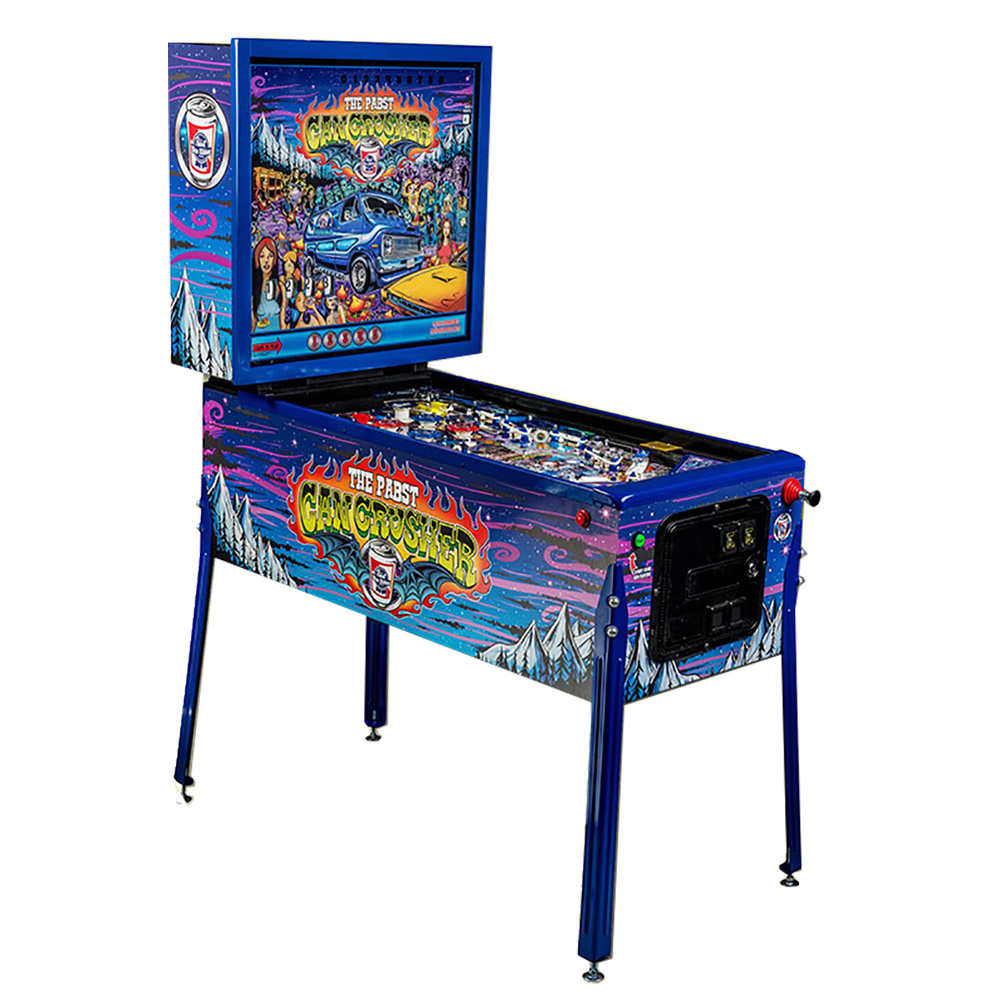 ______________________________________________________________________

Pinballs.com is the Games Division of Automated Services, LLC. All rights reserved. 2017