KISS Pinball Machines and Accessories

KISS LIMITED EDITION

$8,295


Free Shipping


KISS PRO


$5,595


Only a few left




KISS ACCESSORIES
Customize your KISS machine with these accessories!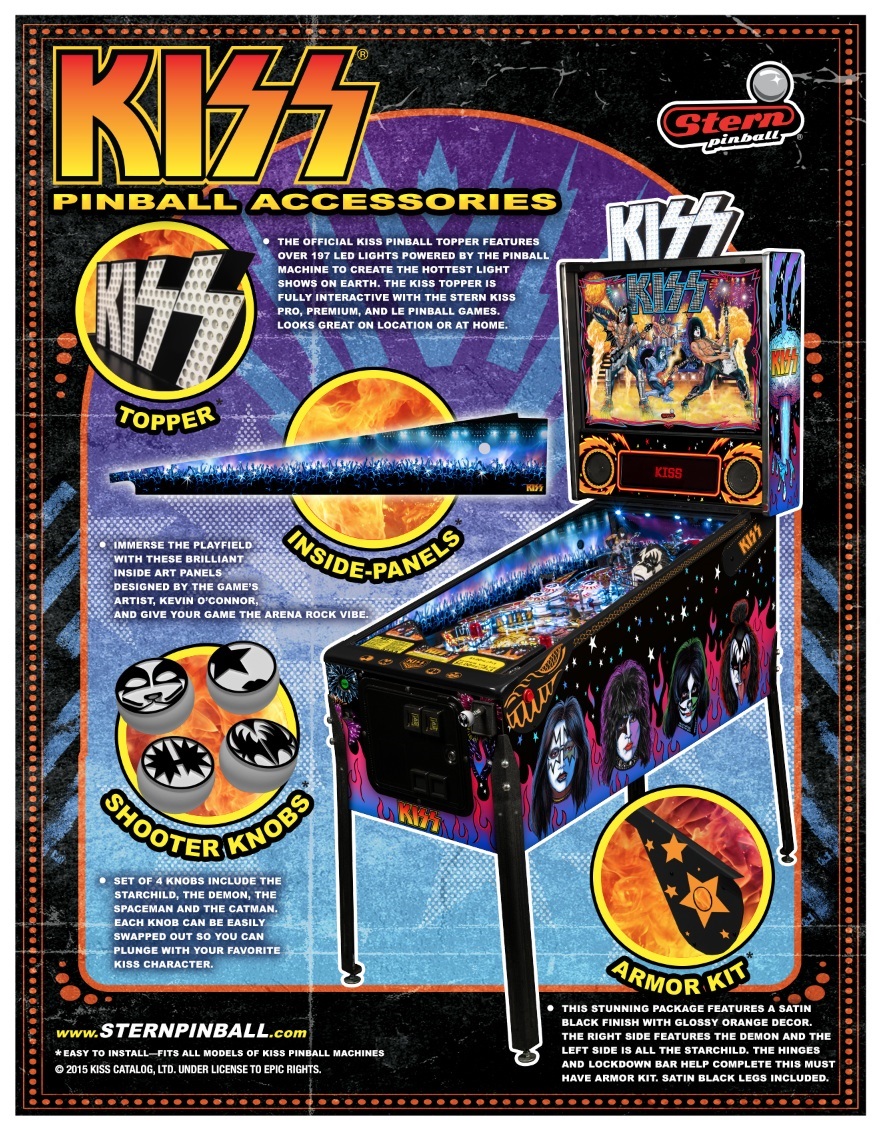 KISS ACCESSORIES PRICES:
KISS Pinball Topper - $399.99

KISS Pinball Inside Art Blades - $79.99

KISS Pinball Shooter Knobs and Rod - $149.99

KISS Pinball Armor Kit (LE and Premium) - $499.99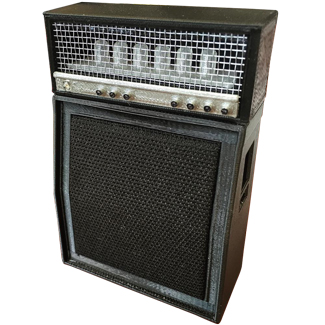 KISS Pinball Armor Kit (Pro) - $499.99
KISS Pro Guitar Amp Upgrade Kit- $99.99

The KISS Pro guitar amp mod from Mezel Mods is a must have for any KISS Pro Owner. Plugs directly into your game and provides awesome interactive lighting effects.

------------------------------

KISS PINBALL MACHINE - GAME FEATURES MATRIX

Stern Pinball's KISS pinball machines reflect the energy, excitement, and experience of a live KISS concert. Players will experience10 famous KISS hits in the concert arena playfield and embark on an exhilarating experience ultimately becoming elite members of the KISS Army. Players score points and finish game objectives to fuel the audience's energy and excitement. Higher scores amp the experience–the higher the energy level, the bigger and louder the show–resulting in a KISS concert experience like none other.

Players are awarded for completing game goals with a variety of in-game front row seats, backstage VIP access and fun multi-ball modes that thrill players of all skill levels.
The game is built on Stern's new SPIKE pinball platform, which includes an upgraded high-fidelity 3-channel audio system over 3 times more powerful than previous generation pinball audio systems. KISS Pinball includes an amazing array of modern and retro features to appeal to players of all skill levels:
● 10 famous KISS hit songs: Deuce, Hotter Than Hell, Lick It Up, Shout It Out Loud, Detroit Rock City, Calling Dr. Love, Rock & Roll All Night, Love Gun, Love It Loud and Black Diamond
● Custom speech from Paul Stanley and Gene Simmons
● Full-color high-intensity animated LED music lights
● High-fidelity stereo sound effects and music
● Original Gene Simmons/Demon head molded toy
● K-I-S-S spell-out Drop Targets
● Blood-Spitting Demon Bass Solo player experience
● Fire-Breathing Demon "God of Thunder" Multiball Event
● Flying Starchild "Love Gun" Multiball Event
________________________________________________________________

Pinballs.com is the Games Division of Automated Services, LLC. All rights reserved. 2017