NEW PINBALL MACHINES

Game:
Avata
r-New
Manufacturer: Stern Pinball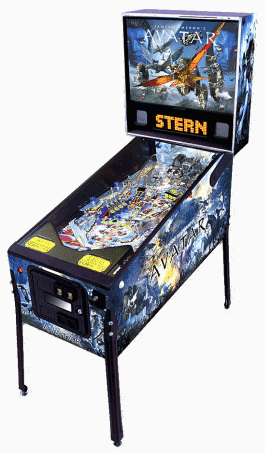 Our Price:
$5,195-includes FREE SHIPPING
curbside to your home (U.S.
customers)
To c
apture the full excitement of the 3-D Avatar movie, this pinball has a sensational 3-D backglass. Its depth, clarity and color are amazing.
In Avatar pinball, you as player are the hero Jake Sully. Capture the pinball in the transporter link, a case that reveals a Jake figurine, and transform yourself into his Avatar. Then, after a series of challenges, get past the motorized up/down target bank protecting Colonel Quaritch and fight the Colonel in his AMP Suit, aiming your pinball at him. As you overtake the Colonel, his AMP Suit crashes to the ground and you save the Na'vi people from total destruction. Avatar pinball also features a twisting ramp, the magnet for random ball play, and lots of multi-ball action.
Avatar pinball has lots of great sound, including speech and sound effects from the movie as well as original voice over by actor Stephen Lang, who plays Colonel Quaritch in the movie.
_______________________________________________________________________
Game:
Avata

r -

Premium LE -FLOOR MODEL

-

LAST

ONE!



Manufacturer: Stern
Use: Home or Commercial
Our Price
:
$7,395
Our price includes FREE SHIPPING curbside to your home (U.S. customers)
In Stock. Ready to Ship to you today!


Also Available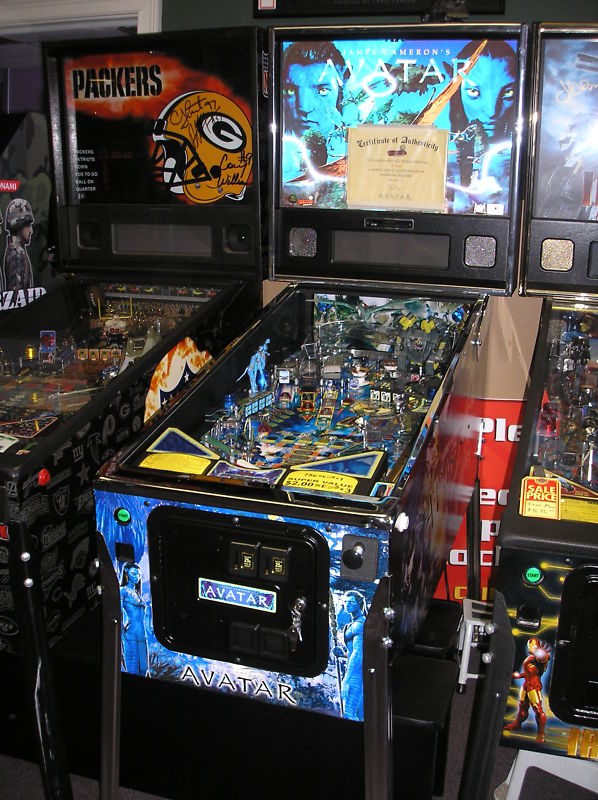 BACKGLASS SIGNED BY STEPHEN LANG (Colonel Miles Quaritch)

Add: $200
DON'T MISS OUT ON THIS UNIQUE COLLECTIBLE! This Limited Edition machine is unlike any Stern has done before. Only 250 of these were made and each has added game play and mechanical features and will come with a Plaque and Certificate of Authenticity.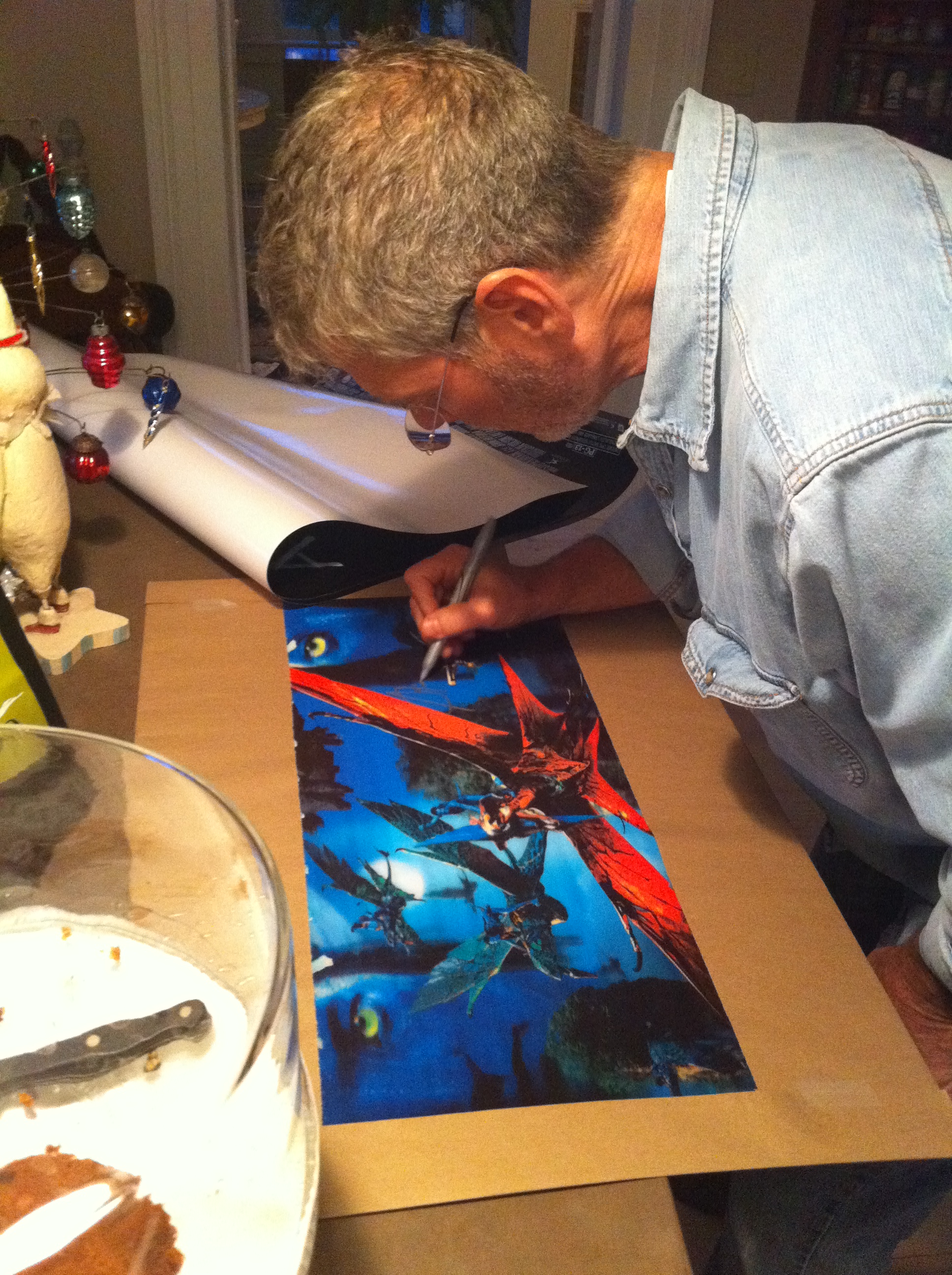 The Avatar Limited Edition includes:
+ Full chrome package - side armor, lock bar, hinges, legs
+ Shaker motor assembly
+ Amp Suit with legs that march up and down, activated by solenoids
+ Transporter cover that opens and closes, operated by an added motor
+ A white pinball mixed among the silver balls and a sensor so that the game will increase scoring when the white ball is in play
+ Added game rules and computer code to operate these added devices
+ More figurines decorating the game
+ Increased number of control lamps and general illumination lamps
+ Metal lower arch, enhanced with light up blue translucent windows
+ Playfield support slides
+ Traditional lockdown mechanism and front molding
+ Added playfield hard coat

________________________________

Pinballs.com is the Games Division of Automated Services, LLC. All rights reserved. 2014